Start Small. Build Large.
When 2020 arrived and I was still dropping cords, I began creating a product that would solve all my cord problems. After dozens of prototypes came CordBrick™ [Patent Pending] - a new kind of cord management device that solves a slew of cord (and phone) problems!
CordBrick™ hit the market in late 2021, and our customer testimonials, independent awards, and approval for patent (among other things) tell the story since then.
Taking on the challenges of a startup has been fun - and difficult - but I wouldn't trade it, because for me, CordBrick™ is about more than that.
You see, I wasn't prepared to start a business when I originally thought of the idea for CordBrick™ in 2015.
Not until 2017 did my personal growth process accelerate after I quit drinking. It didn't happen overnight; only with the support of family, friends, and - frankly - a group of total strangers who shared with me their common solution of using a design for living. It has worked.
To give back and help support causes like ones that helped me, CordBrick LLC gives back to 501(c)(3) organizations who are constructing or maintaining housing for substance recovery & treatment programs.
Sign up for my newsletter to follow our BUILD Something Blog - and don't forget to - GET A CORDBRICK™!
Thanks for your support!
- CordBrick Nick
Shop CordBrick™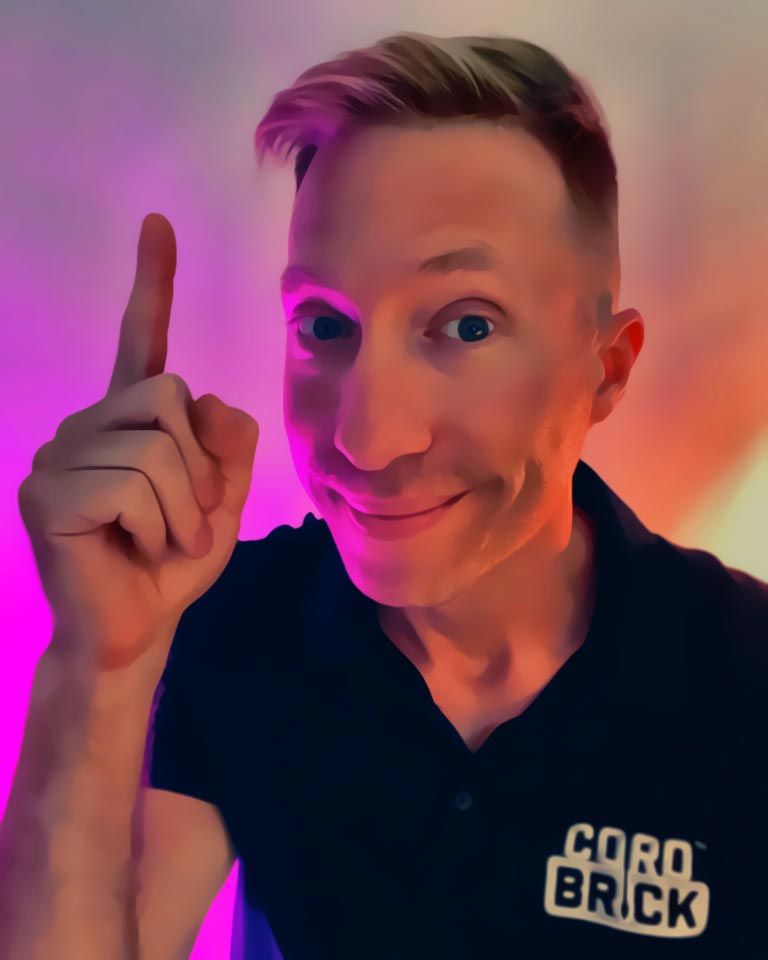 Founder "CordBrick Nick"
Thanks for your support of me and our mission at CordBrick. Get out there and BUILD Something!
-Nick
Latest News & Announcements
What have you overcome? Created? Built? Submit your story of BUILDING Something below - whatever it might be - and how you are sharing your experience, creation, or project with others. If we select yours to highlight on our social media or blog, we'll send you some dope CordBrick SWAG. Will you help us inspire others?
Share your story of BUILDING!
CordBrick™ Version 2.0 Weighted Cord Holder, Cable Management Device, Phone Accessory
View full details